BULLY BOY PRESS
&
CEDRIC'S BIX MIX
- HARTFORD, CONN.
THIS JUST IN!
IT'S STILL ALL ABOUT JOE!
DESPITE RECEIVING AN ASS KICKING OF TREMENDOUS PROPORTIONS,
JOE LIEBERMAN
IS BOUND AND DETERMINED TO GET HIS MESSAGE OUT APPARANTLY NOT GRASPING THAT VOTERS HEARD HIS MESSAGE -- THEY JUST DIDN'T LIKE IT OR HIM.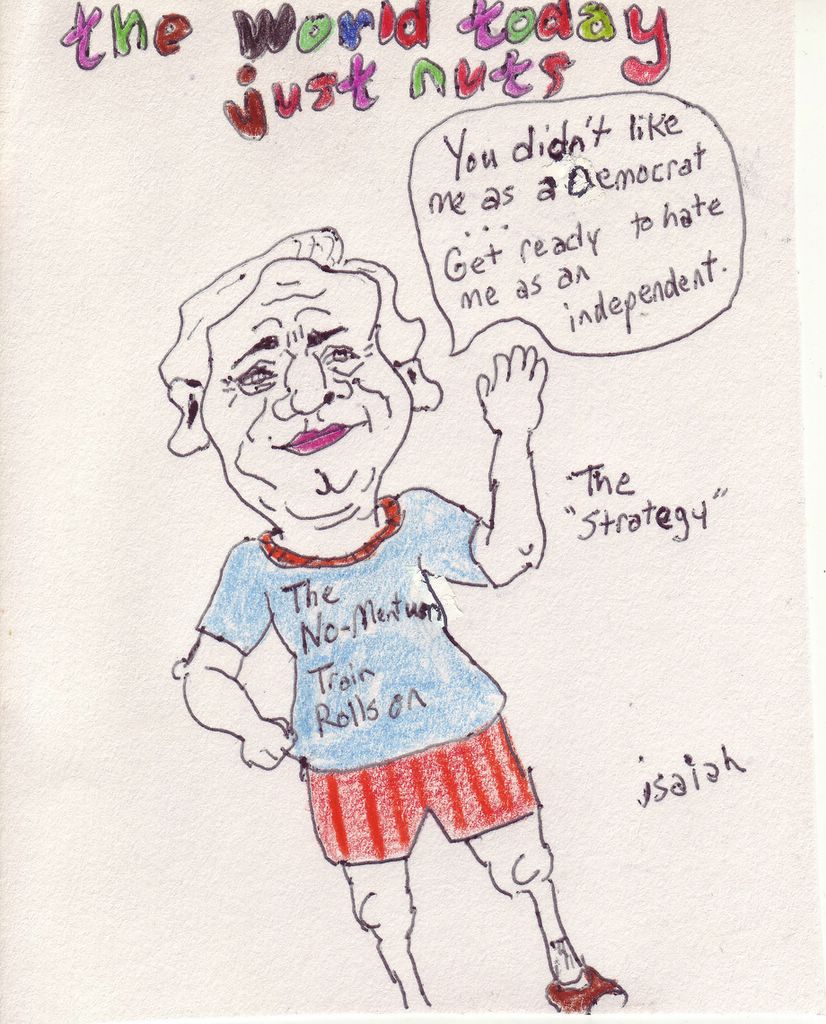 AS HE MADE THE PRESS ROUNDS TODAY, JOE LIEBERMAN WAS PRONE TO SELF-AGGRANDIZING PRONOUNCEMENTS SUCH AS THIS ONE: "
FOR THE SAKE OF OUR STATE, OUR COUNTRY AND MY PARTY, I CANNOT AND WILL NOT LET THAT RESULT STAND
."
LOOKING AT THE RESULTS OF LAST NIGHT'S CONNECTICUT PRIMARY WHERE NED LAMONT BENT JOE LIEBERMAN OVER HIS KNEE, PULLED DOWN LIEBERMAN'S PANTS, AND TOOK A BELT TO SOME NO-MENTUM BUTT, JOE LIEBERMAN DECIDES IT'S BETTER TO PRETEND LIKE HE JUST DIDN'T GET SPANKED IN FRONT OF THE WORLD.
SO HE LOST THE PARTY NOMINATION. SO WHAT? HE CAN AND WILL RUN AS AN INDEPENDENT.
THAT'S THE ANSWER, HE THINKS. IN FACT, HE'S ALREADY FIGURED OUT THE BIGGEST PROBLEM WITH HIS "MESSAGE" AND TAKEN CARE OF IT:
HE'S FIRED HIS CAMPAIGN MANAGER, HIS CAMPAIGN SPOKESPERSON "AND ASKED FOR THE REGISNATIONS" OF HIS ENTIRE CAMPAIGN STAFF
.
IT'S EVERYONE ELSE'S FAULT.
NOT JOE LIEBERMAN! EVERYONE ELSE.
WHEN THERE'S FAILURE, IT'S EVERYONE ELSE'S FAULT.
WHEN THERE'S GLORY (OR KISSES FROM THE BULLY BOY) TO BE GRABBED, IT'S ALL ABOUT JOE.
Recoommended: "
Iraq Snapshot
"
"
Time is full of changes, Joe, and you've got to go, Goodbye Joe
"
"NYT: It takes a paper of Hazels to clean up the crimes against Abeer
"
"
Isaiah's The World Today Just Nuts The 'Strategy'
"
"
raped and murdered, 14 year old abeer can't defend herself, who's going to step up to the plate?
"
"
Death and destruction continues in Iraq even if silly fools don't cover it
"
"
Iraq
"
"
Lamont wins, Loser-man loses
"
"
'A look at US media coverage of Iraq' on Weds. KPFA's The Morning Show
"
"
JOE LIEBERMAN SUDDENLY CARES ABOUT THE DISENFRANCHISED!
"