CRANKY CLINTON HAS WILTED A LEAD YET AGAIN.
QUINNIPAC SAYS OF THEIR LATEST SURVEY
, "CLINTON'S LEAD IS WILTING AGAINST LEADING REPUBLICAN PRESIDENTIAL CANDIDATES."
ASKED ABOUT LOSING HER FANS, CRANKY SNARLED AND SPAT TO THESE REPORTERS, "
AUTOGRAPH FIENDS! THEY'RE NOT PEOPLE. THOSE ARE LITTLE BEASTS THAT RUN AROUND IN PACKS LIKE COYOTES. THEY'RE NOBODY'S FANS. THEY'RE JUVENILE DELINQUENTS, THEY'RE MENTAL DEFECTIVE AND NOBODY'S AUDIENCE
."
AND THAT, BOYS AND GIRLS, IS CRANKY ON A CHARM OFFENSIVE.
FROM THE TCI WIRE
:
Starting in Iraq where the action was in Anbar Province.
The State Dept's Brett McGurk Tweeted:
PM Abadi in
#
Anbar
today to distribute new weapons to tribal fighters in preparation for decisive ops against
#
ISIL
.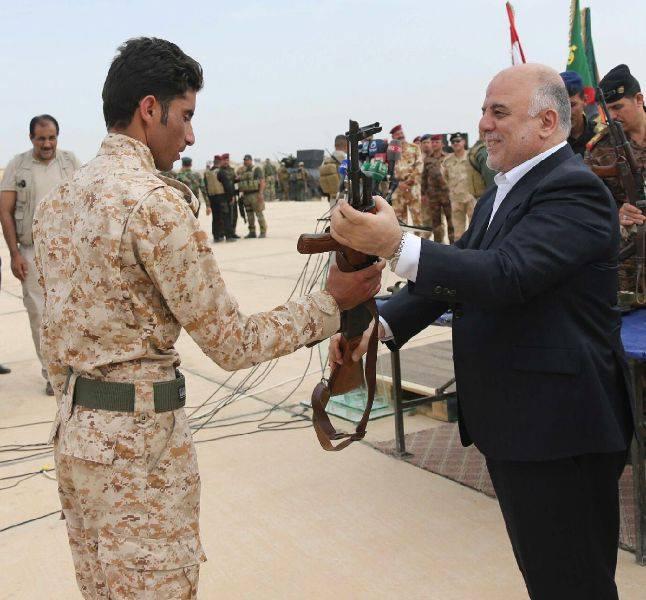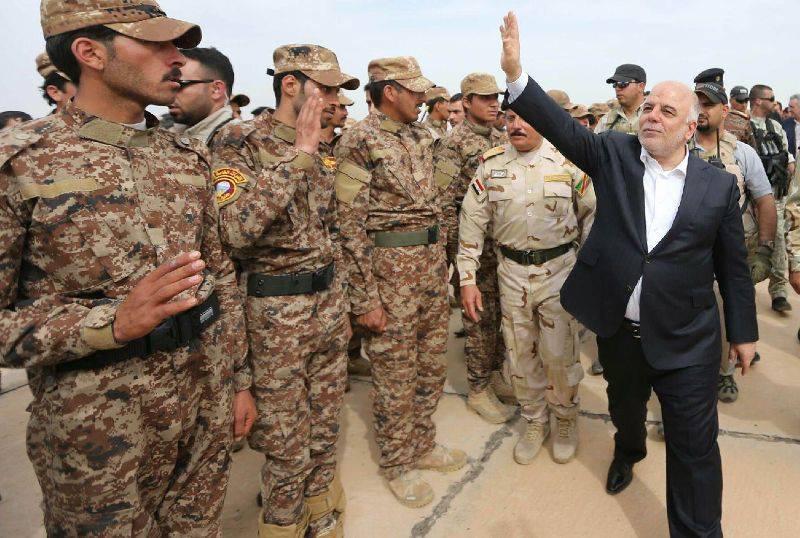 36 retweets
28 favorites
This morning,
Alsumaria reported
that the Iraqi government has launched its assault on Anbar Province. And
al-Abadi had left Baghdad to visit Anbar and see how the operation is commencing
.
The governor of Anbar Tweeted the following:
I am now in Habbaniyah Airbase overseeing the distribution of arms to the volunteer fighters of #Anbar
13 retweets
5 favorites
At the Prime Minister's website, there's a photo of Haider holding a rifle
-- not since two time Academy Award winnter Shelley Winters attempted to play a Ma Barker in Bloody Mama has someone looked so unconvincing holding a firearm.
The press release with the photo notes that Haider al-Abadi (billed as "Doctor") went to Anbar Province on a visit to prepare for the 'liberation' of all of the province.
Anbar is now the follow-up to Tikrit's 'liberation.'
WG Dunlop and Karim Abou Merhi (AFP) remind
, "It also took a month for Iraqi forces to retake Tikrit – a relatively small city that ISIS seeded with bombs and defended with snipers and suicide bombers. Recapturing the vastly larger area of Anbar, where militants have had even longer to prepare their defenses, will be a major challenge."
Rod Nordland (New York Times) points out
that 'post-liberation' still finds battles in Tikrit.
KUNA notes
the liberation operation began today while Nordland notes the disagreements on whether such a liberation effort began today or not and that there are disagreements about the scope of what took place today.
Margaret Griffis (Antiwar.com) notes
184 violent deaths across Iraq today.
The right wing Ace of Spades HQ offered this Tweet today:


Barack's bombings have not been authorized by Congress. At one point he wanted an AUMF but, as with the economy, his interests drifted elsewhere.
On the bombings I keep coming back to what a
member of Congress said during a House Foreign Affairs Committee hearing last month
.
US House Rep Lois Frankel: I have a couple of questions. First relates to underlying conditions that led to the rise of ISIL. Would you -- would you agree that ISIL is not the cause of the turmoil in the region but a symptom of a deeper problems? And I'd like to get your opinion is it unstable governments, poverty, desperation, radical religion, what? I'd like to get your take on that. And secondly, I think the American public somehow thinks that you can simply get rid of ISIL by bombs or dropping -- or drones. Could you just explain the difficulty of -- of their assimilation into the population, and so forth, the terrain.

Envoy John Allen: One of the, I think, real benefits of the counter-ISIL coalition which numbers at 62 entities right now -- countries and entities -- is the recognition that Da'ash is in fact not the disease, it's a symptom of something bigger. And that broad recognition includes the base societal factors that have given rise to, uh, the attractiveness of an organization like this. And it's -- there are societal issues, there are political issues, inclusiveness, participation -- uh, social issues associated with economic opportunity, the ability ultimately to have the opportunity to put food on the table for families. And often the result of the absence of all of those or some of those in these countries and among these populations have created the conditions of despair and desperation which has made those populations susceptible to radicalization and then recruitment.
Why is Frankel insulting the American people?
They're not the ones ordering the bombing of Iraq.
Nor have they insisted that bombing is the answer.
That's the White House.
Lois Frankel is happy to basically call the American people stupid but she can't call out the White House?
Nearly a year ago (in June), Barack insisted the only answer for Iraq was a political solution.
So where's the work on that?
No where.
And Barack's not directing the State Dept to work on the issue.
What are they working on?
The State Dept issued the following today:
Office of the Spokesperson
April 8, 2015
On April 8 Special Presidential Envoy General John Allen and Deputy Special Presidential Envoy Brett McGurk participated in a meeting of the Small Group of the Global Coalition to Counter ISIL in Jordan. The Small Group met at the Political Director level to review Coalition operations and progress along the various lines of effort to degrade and defeat ISIL. The leadership of the Coalition Working Groups gave briefings on their respective activities to date and discussed priorities for their efforts in the coming months. This meeting of the Coalition Small Group marked the first Coalition meeting since Working Groups were established in February 2015.
Working Group co-leads represented at the meeting were:
Military Efforts: Iraq and the United States
Stopping the Flow of Foreign Terrorist Fighters: Turkey and the Netherlands
Counter-Finance: Italy, Saudi Arabia, and the United States
Stabilization Support: Germany and the United Arab Emirates
Counter-Messaging: United Arab Emirates, the United Kingdom, and the United States
The Small Group also discussed Coalition understandings of potential ISIL affiliates and expansions outside of Iraq and Syria, noting the importance of distinguishing between ISIL command and control and local or isolated terrorist groups seeking to affiliate themselves with ISIL branding.
The Small Group affirmed support for a Coalition meeting at the Ministerial level later this spring.
So the Special Envoy and Brett with his ever changing titles are doing what?
Oh, military strategy.
Who does the US have tasked to work on the political solution?
Anybody?
Maybe Barack can appoint a person to work on that? Maybe that will work out as well as his appointing someone over the Ashraf issue?
RECOMMENDED: "
Iraq snapshot
"
"
April is Paralyzed Veterans Awareness Month
"
"
Assault on Anbar reported to have started
"
"
Personal problem "
"
community "
"
Money for what?"
"
Geoffrey Lewis"
"
Huh?"
"
American Sniper"
"
A Tweet"
"
Not everyone's a fan"
"
Yazidis released"
"
A question to ask"
"
All About Cranky starring the legendary Cranky Clinton"
"
THIS JUST IN! ALL ABOUT CRANKY!"