Hillary Clinton
torches Trump officials using private email accounts as the "height of hypocrisy"
http://
hill.cm/uWIREoa
WAIT.
WOULDN'T THE HEIGHT OF HYPOCRISY BE DENYING YOU DID ANYTHING WRONG -- DESPITE SENDING CLASSIFIED E-MAILS FROM AN UNSECURE SERVER -- AND THEN WHINING ABOUT SOMEONE ELSE USING A PRIVATE E-MAIL?
YES, CRANKY CLINTON. YES, IT WOULD BE.
FROM THE TCI WIRE
:
Yesterday, a historic referendum was held in northern Iraq. Results above from
RUDAW
, the official results will be released later-- some day two to three days but
Susannah George (AP) reports
the results are expected this evening. .
RUDAW explained
the referendum as follows:
More than five million people are eligible to vote when the people of Kurdistan head to the polls on Monday, September 25, to decide whether they want to leave or stay with Iraq.

With an estimated global population of between 30 and 40 million, the Kurds are one of the largest ethnic groups without a state. Under the post-WWI Sykes-Picot agreement of 1916, Kurdish lands were divided between Turkey, Iran, Iraq, and Syria.

Kurds in all four parts of what is known as Greater Kurdistan have faced persecution, discrimination, and genocide, and have fought at times for greater rights, autonomy, and independence.

In Iraq, Kurds make up 17 to 20 percent of the total population. In the Kurdistan Region of northern Iraq, Kurds have had a semi-autonomous government since a no-fly zone was established over their lands in 1991 after the first Gulf War.

The new Iraqi constitution that came into effect in 2005, after the US-led invasion of 2003, recognized the Kurdistan Region as a federal region with its own legislature and armed forces, the Peshmerga. Both Erbil and Baghdad have accused the other of violating the constitution.

The September 25 referendum will take place in Kurdistan of Iraq only, not neighbouring countries.
It's worth noting that this vote was put together in about three months. It's also worth noting that provincial elections were supposed to have taken place throughout Iraq earlier this year, then pushed back to September, then pushed back to next year.
Voters in Zakho can not wait until morning. They already started to build lines.
#
KurdistanReferendum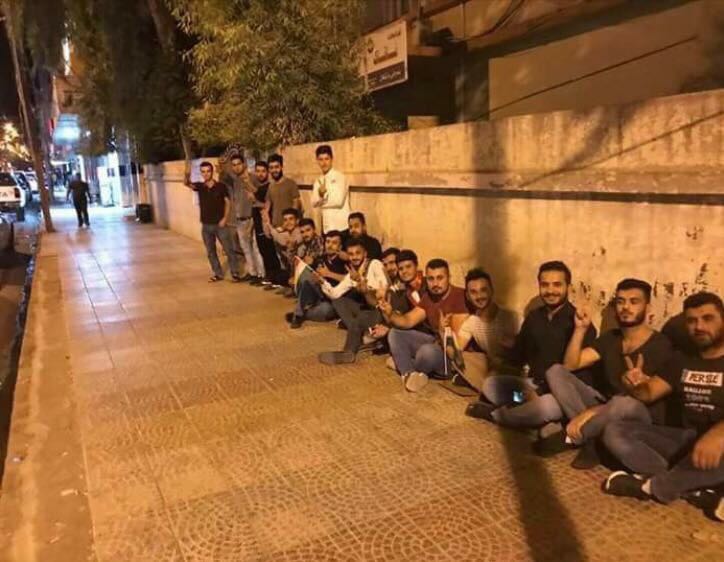 Kurdish Authorities Set to Declare 'Yes' on Independence, Despite Iran and Turkey Threatening War
RECOMMENDED: "
Daniel Kovalik on Morgan Freeman and the Plot to S...
"
"
Isakson to Hold Hearing on Veteran Suicide Prevent...
"
"
E-mails, the Trumps' and Hillary's
"
"
Iraq snapshot
"
"
Briefing With Special Presidential Envoy for the G...
"
"
Google is intensifying its censorship of left-wing...
"
"
Talking entry
"
"
Iraq snapshot
"
"
Liberation now apparently equals death
"
"
Light at the End of the Tunnel (Francis A. Boyle)
"
"
More Tweets from Margaret Kimberley
"
"
Stevie Nicks' "Gypsy"
"
"
Take responsibility
"
"
LAST MAN STANDING
"
"
Video of Kevin Zeese
"
"
Idiots at The Hive
"
"
Dining out on BBQ
"
"
where's the proof? or even the beef?
"
"
Woah, Margaret Kimberly, tell us how you really feel
"
"
Confused
"
"
Melania and Harry
"
"
Ben gets served
"
"
No superior judgment
"
"
lucia graves is a bigger idiot than hillary clinton
"
"
More proof of Hillary's questionable judgment
"
"
Al Gore didn't . . .
"
"
THIS JUST IN! ROB DOES HILLARY!
"
"
That's Miss Clinton to you
"