ELDERLY FOOL AND NOTED CRUSTY LIP JOHN LEWIS TODAY INSULTED SENATOR BERNIE SANDERS AND DISMISSED HIS CIVIL RIGHTS WORK INSISTING, "I NEVER SAW HIM."
BUT HE DID SEE CRANKY CLINTON.
IN 1964, HE SAW CRANKY STORM OUT OF A DINER WHEN ACTIVISTS ATTEMPTED TO INTEGRATE THE COUNTER.
IN 1965, HE SAW HER CHANGE HER TRAVEL PLANS AND GO TO MIAIMI INSTEAD OF SELMA IN ORDER TO AVOID THE MARCH ON SELMA.
AROUND THE SAME TIME, JOHN LEWIS REMEMBERS A NASTY AND HIGHLY PERSONAL FIGHT CRANKY GOT INTO WITH ACTIVIST STOKELY CARMICHAEL WHEN HE CHOSE THE BLACK PANTHER AS THE SYMBOL FOR THE LOWNDES COUNTY FREEDOM ORGANIZATION.
"CRANKY TOLD STOKELY SHE WAS THE ONE WHO HAD SOLE RIGHTS TO THE BLACK PANTHER," LEWIS SHARED EARLIER TODAY WITH THESE REPORTERS. "SHE SAID TO HIM, 'CARMICHAEL, I'LL CUT A BITCH. I WILL. THE PANTHER IS MINE. GET TO STEPPING.' BUT STOKELY REFUSED TO BACK DOWN. EVENTUALLY, THE TWO AGREED THAT STOKELY COULD HAVE EXCLUSIVE RIGHTS TO THE BLACK PANTHER AND CRANKY WOULD GET BOTH THE COUGAR AND THE PUMA."
FROM THE TCI WIRE:
Starting with US politics,
yesterday
Hillary Clinton suffered a stunning loss in New Hampshire as voters in that state's Democratic Party primary overwhelmingly chose Senator Bernie Sanders while rejecting her to be the party's presidential nominee.
Among her problems with voters? Her 2002 vote for the Iraq War.
While Hillary eventually would term the vote a "mistake," that only created more problems for her.
When most people were taught by parents and/or guardians about mistakes, they were taught not only to admit to their mistake but to make some good faith effort to fix the mistake.
Hillary keeps insisting she has some fabled foreign policy knowledge.
But if her vote for the war on Iraq was a mistake -- and if she's so smart -- where is the effort to make good on her mistake?
Abandoned buildings, schools & makeshift camps, these are the places thousands of kids call home in
#
Iraq
today.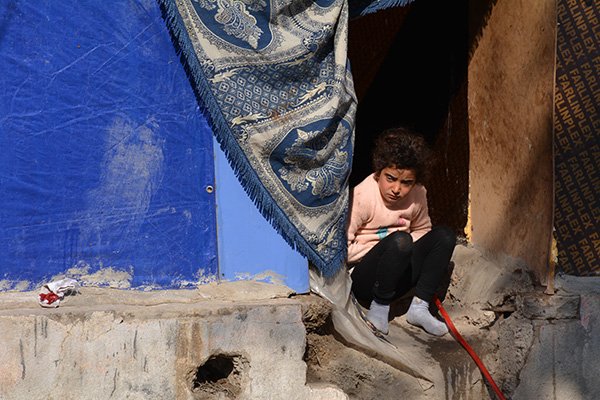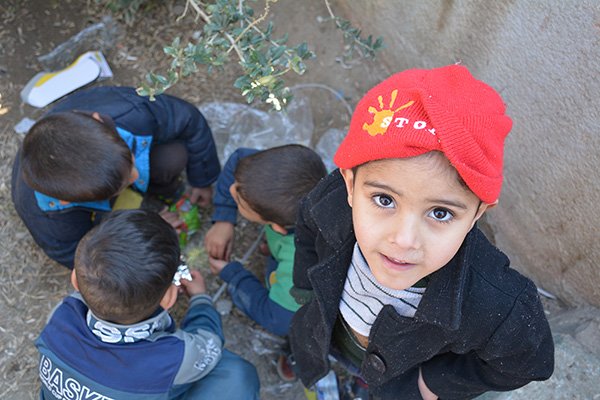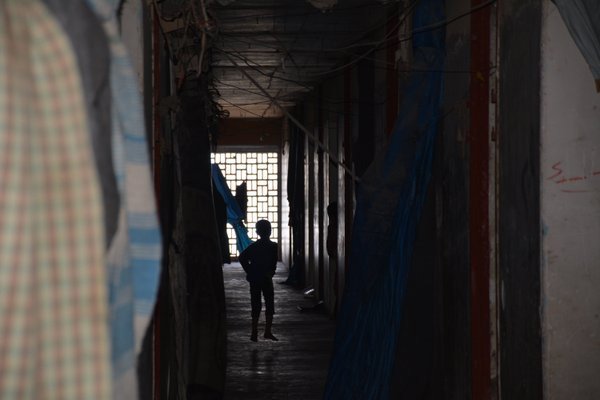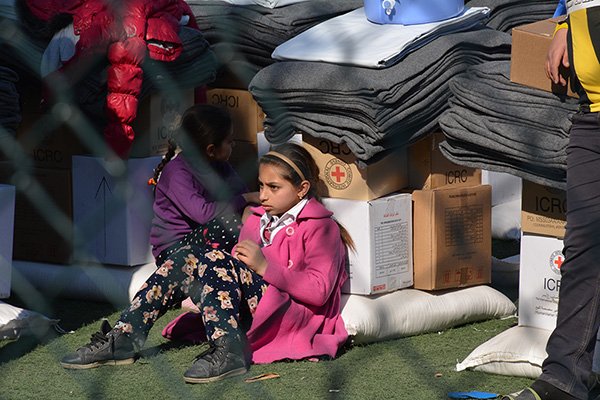 She's done nothing to help or advocate for the children pictured above.
She has, however, used her own status -- recent status -- as a grandmother to campaign on. It bit her in the ass when she was insisting she's just like an "
abuela
." She's also repeated used her status as a grandmother to insist she'd be a better leader.
Adam Carlson (PEOPLE) quoted
Hillary stating, "It will affect my being, not just my thinking. [. . .] Having that next generation right there and thinking about everything you want to do both personally but in our cases, publicly and professionally, to give that child the best chance in life to be all he or she can be, that is profoundly moving to me."
Is it profoundly moving to her?
It's a tiny and limited sort of 'profound,' one that doesn't go beyond her own family.

A mistake, she insists, she made but she's not doing anything to help the children in Iraq with birth defects.
RECOMMENDED: "
Iraq snapshot
"
"
Can someone change Bob Somerby's diaper please?
"
"
Chairman Miller Statement on the President's VA Bu...
"
"
Iraq suffers while Haider and Hillary play and off...
"
"
She is dishonest
"
"
Barack and never ending war
"
"
Cranky Clinton should bow out
"
"
Colbert is Principal Skinner
"
"
if hillary is charged with a felony ...
"
"
Music to anticipate
"
"
Oh, Ms., so stupid, so uninformed
"
"
No ethics at MSNBC (Matthews edition)
"
"
Don't miss
"
"
Oh, grow up, Ms.
"
"
THIS JUST IN! SHE AIN'T GOING ANYWHERE!
"
"
Hillary should drop out for the good of the country
"